I just couldn't wait to show you my NEW goooorgeous Teal coloured Travelers Notebook from Travelers Times on Etsy.
I was also asked by some of you after my previous Travelers Times video to show you more about my Boho style decorating; so Ive made a start on my 1st themed TN.
I have been using my amazing Travelers Times
Cranberry
(Midori/regular size) notebook as my journal
everyday since it arrived, Im totally in love.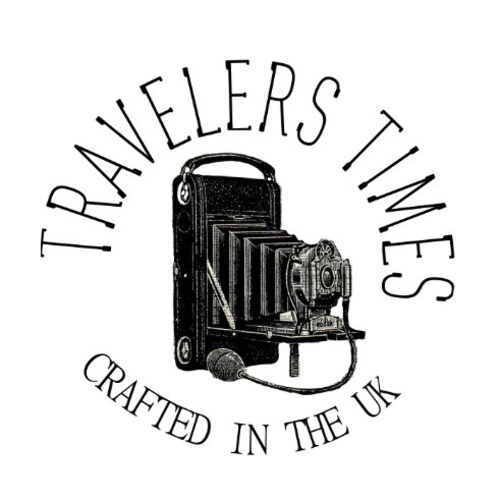 So when I was looking through
Travelers Times
site for extra inserts I fell head over heels in love with the aptly named Temptation Teal coloured leather notebook. I had been thinking about getting a personal size notebook for awhile, so when I saw this stunning colour it had my name on it lol!
So it was in my basket in a flash.... ;-)
I have added a video as well as this post as it just has to be seen in the flesh...in the leather!
So click the jump; grab a coffee and see just how amazing this beautiful notebook is.
Im also excited to show you how its all decorated in my favorite Boho Style!
So here is my full video from start to finish, me opening it and decorating the outside Boho style.
.......or you can carry on reading my rambles, I took all the piks after all lol........!
As always it arrived with the most gorgeous packaging; even down to my To-Do insert which was beautifully wrapped despite being just "1" separate booklet. Inside it's also wrapped in black tissue-paper, very elegant and super special looking.
First of all I have to say all Travelers Times leather is made from the finest "A grade" leather, Keeley hand dyes all her own notebooks; so you know your notebook is completely hand made from start to finish...OK maybe not the cow part...hhmm...hey...you know what I mean lol!
On opening this...you can see on camera my reaction...love...love...love, the leather it is so incredibly soft, even a bit softer than my cranberry, it feels amazing in your hand, very pliable, it also has some pebbling too which I love.
Keeley also offers free initials or a name on your notebook too. As soon as I saw the colour I knew I wanted to theme it completely Boho as I mentioned in my previous video
HERE
.
So what could be better than to have "Dreamcatcher" stamped on it, there are many special meanings to this as you are writing down your dreams and thoughts when you write in a journal, if I use it as an art journal again it also works, this was a perfect name!
Inside there are 3 elastics with my 3 notebooks, one blank for my art journaling, one month to view and one week to 2 pages, both of these I have in all of my notebooks as I just cant do without them in whatever notebook Im using at the time.
Plus the week to 2 pages as you see above and in my video is a game changer for me, the weekly appointments and dates down one side and a page of notes to the right its ideal.
(All these can be seen in the video more closely and in more detail).
I knew I had a few pieces which would go really well with it; I have been collecting native American jewellery and Dreamcatchers for many years so this was perfect to theme it in Boho style and also being the craze at the moment, its like Christmas for me.
I had started to add a few pieces to my cranberry as you can see above.
So back to my notebook.......it was a fantastic surprise to open the notebook and find this adorable cookie jar charm already on the elastic; wow she knows me well, I haven't even seen one of these before and I thought Id seen most charms, its gorgeous. I can definitely clear a whole packet of choccy bikkies with my coffee, its perfect lol!
Keeley also adds a waterproofing top-coat to condition the leather giving it a wonderful softness. This has been perfect for me as I often journal outside and pop it down on the grass and my notebook has been absolutely fine. See above, my cranberry has been everywhere with me.
My Teal Temptation
This could not have been a better name for this colour, I fell in love with this colour.
Do checkout all the other colours available, Im sure there is something for everyone. In my video you will see Ive taken you guys outside as I wanted to show it off in natural light so you can see the exact colour and just how STUNNING it is.
But the "piece de resistance" was an amazing gift sent to me by my friend who knows my love of dreamcatchers: I opened it to find this incredible bag charm to go with my NEW notebook, What a wonderful surprise, it literally sums up everything I love...feathers...turquoise stones and of course Dreamcatchers.
It looks incredible on it, see my video for close ups.
A huge thank you for sending me this charm, its so special...hugs xxx
At the base you can just see my 2 bookmarks I made out of some Dreamcatcher jewellery I had sitting in my jewellery box for a few years; they were super easy to attach inside and make into Boho bookmarks. Again you can see these in more detail in my video.
I cannot be happier this notebook is everything I wanted and more, the extra keyring charm has transformed my notebook into a perfect Boho style TN.
I also just wanted to show you the notebook insert I had ordered; I have wanted a "ToDo" notebook for a while for GGR, to keep track of my reviews. So after a few emails she knew exactly what I wanted and it arrived with my notebook. Its exactly what I was after and in the same paper so I know my fountain pen inks will not bleed its excellent quality paper with the same matching craft cover.
If there is something you would like made up, have a word with Her as Keeley will always try to accommodate you with any ideas you have if shes doesn't already sell what you need.
Travelers Times is a 1 stop shop for all things TN.
Now my 2 Boho styled notebooks look amazing together...what do you think? If your wondering the size difference between a midori/regular size TN to a personal size TN you can see the sizes here.
But that's not all Ive also re-designed my cranberry too as I stole my south western silver parrot brooch from my cranberry TN to put on the teal TN. So I found my gorgeous silver amber butterfly brooch my other half bought me years ago to replace it and it looks AMAZING, along with my new feather hair tieback and flower hair tie now used as a feather tassel and a bookmark.
So that's the outside; my beautiful Dreamcatcher charm keyring at the top. My 2 necklaces transformed into bookmarks below and my silver parrot flanked by rainbow charm...another gift and of course the cookie jar. Its just perfect and feels extra special everytime I pick it up.
PLUS I have got the September Brimbles box to play with now, I think just this 1 box will transform both notebooks inside and I cant wait to play. Ill come back to show you guys when they are all decorated inside.
I cannot express how happy I am with BOTH my leather notebooks. They really are excellent quality TN's. You know when they are right when you feel happy just picking them up and using them. They both feel extra special.
I hope you enjoyed a different type of post, if you own a TN yourself, let me know how you have decorated yours, or better still send me some piks....Id love to see them.
Thanks for popping by and I will see you all very soon in my next video.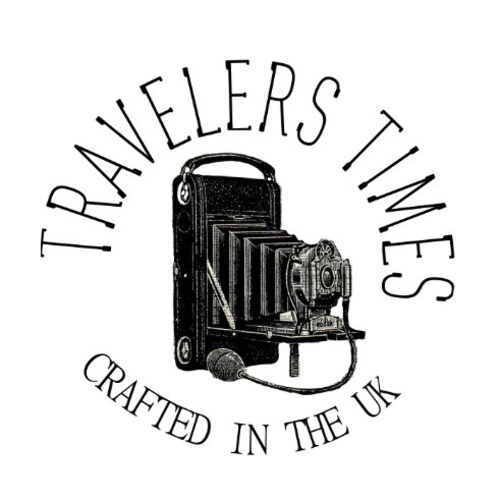 Dont forget if your have a TN or have been thinking of getting one, go and take a peek at the
Travelers Times website
for your 1 stop shop for all things Travelers Notebook.
Just to say this teal Travelers Times Travelers Notebook was bought out of my own money and I have not been compensated for this review, I just wanted to share these gorgeous notebooks with you all.