Premium Ultra Thin QI Wireless Phone Charging Pad
and
Samsung Galaxy wireless reciever card.
Hi Gadget-a-holics Im really excited to be bringing you the first of a selection of chargers from
Mobile Solar Chargers

Mobile Solar Chargers are a Specialist UK retailer and "One stop shop" for all your charging needs, you seriously do not need to look anywhere else.
They have something to suit everyone, from busy everyday commuting lifestyles to traveling in the Himalayas, they have a charger to suit not only your device but suit you personally too. All of their portable power packs and travel chargers recharge from USB or mains and the solar ones have the extra addition of trickle charge in direct sunlight.
They have been kind enough to send me a selection of their power banks and solar chargers for me to review for you. Im sooo excited about this as I love getting my teeth into gadgets like these as they involve testing against phones, tablets, ereaders etc and I will be bringing you all my results and of course loadsa photos.
The Executive
,
The Traveller
,
The Banksy
,
AquaTech
.
Checkout Mobile Solar Chargers site for more information if you cant wait for my review.
Anyone who reads my site, knows how much I love my portable power. Having so many gadgets and devices I use everyday, Im always having to plan power saving on the settings if heading out.
Plus we live in the middle of nowhere...no really we do...and often have powercuts; so Im obsessed with finding excellent quality powerbanks or solar chargers. All of us nowadays need some form of portable charging but what is best for our own personal lifestyle?
Today is something I have personally been excited to try with my new gadgety baby the Galaxy Samsung S4 and that's a QI wireless charger and receiver.
I'm sure somebody is thinking is it something funny Stephen Fry might say (British TV personality presenter for QI quiz show).

Some of you have heard of QI wireless charging but do you actually know what it is.
Pronounced Chee (QI) means invisible energy flow in Chinese.
Wireless charging also known as inductive charging is a convenient, fuss-free way to power your smartphone. QI Wireless chargers have an induction coil in them that emits an alternating electromagnetic field; a similar coil in your phone is able to pick this up and convert this energy into current and use it to charge the battery; simply by laying the device ontop of the QI pad..."simples"!
QI Wireless charging to take over the world
The idea behind QI charging is simple; we are now moving towards a completely wireless and mobile world; no need for separate cables, chargers, no need for adapters when traveling. The number of devices with QI technology is rapidly growing and soon you will find QI wireless chargers in most offices, hotels, airports, railways stations and coffee shops as QI charging stations are set to becomes as common as wifi hotspots wherever you see the QI logo.
QI is a wireless standard developed in 2009 by the Wireless Power Consortium (WPC), the standard itself covers inductive power over short distances of up to 4cm.
With big names like Samsung, HTC, LG, Motorola ands Nokia to name a few are now all using this Standard.
So Im really excited to bring you this gorgeous looking QI wireless charger for this review.


Premium Ultra Thin QI Wireless Phone Charging Pad and
Samsung wireless receiver card for the S4.
The packaging is modern and says everything you need to know on the box.
When buying any QI wireless charger always make sure its produced in accordance to the Standard of WPC. Check your box or internet details thoroughly. It must be (Wireless Power Consortium) endorsed.
You know when buying from Mobile Solar Chargers (MSC) you are getting an excellent quality product that has been endorsed.
In the box your QI pad is in a transparent poly bag for protection, you also have your USB charging cable and user leaflet.
Most new smartphones are already QI wireless ready but my Samsung Galaxy S4 even though they have added the terminals inside; I still needed to have the extra receiver card to be able to use the QI charging pad which for me isn't a problem, once fitted you forget about it.
The back of the box easily explains how to fit your receiver in your smartphone.
The Wireless charging Receiver is secured into a firm piece of plastic for traveling.
I absolutely love the slimline Apple-esk styling...even though Im not a Apple fan-girl you have to admit the crisp white squareness has a wonderful modern feel. The super glossy white ABS plastic sides are curved down to a beautiful smooth edge giving even more thought to the design. The central black pad is rubberized to grip and prevent your phone from sliding off and it has QI printed in the center.
Turn the pad over and you have the same lovely glossy white ABS plastic back with wireless charging written in italic in the center.
It also has 4 rectangle rubberized feet for extra stability, this pad is not moving anywhere lol!
Compatible with all QI enabled mobile phones including Nokia Lumia and Nexus.
Input power is 5V, output is 5V- 1Amp.
Auto starts when the phone is placed on the pad.
Compatible with Samsung and iphone 4 and 5 QI receivers.
Plugs into PC USB, mains USB or one of MSC's portable chargers (super cool...double charging so clever).
Slimline.
155x84x10mm,
Weight 130g,
If you have a Samsung Galaxy S3, S4 or Note you will need this receiver card to convert your device to wireless charging.
It has an input power of 5V/1A and output of 600mAh-1000mAh.
The card has clear easy to read diagrams on how to fit it in your smartphone and you will see a white cross shape strip, this is an adhesive layer to secure the card to your battery inside the back of your phone to stop it slipping around if you change cases alot like me.
The card itself is only 50x75x1mm and all the technical bits are at the top right-hand square of the card. Here you can see the tiny chip and diodes (I think they are called diodes, correct me if I'm wrong).
My Samsung Galaxy S4 and the Wireless receiver Card.
This couldn't have been easier, those that are worried and not technically minded this is a breeze I promise.
Pop off the back of your S4 and take the receiver card from the packaging.
The card you buy from MSC has an adhesive sticker across the back to make your card is secure; if your one of those people who like to keep changing cases...er...like...me. You need to make sure the card is secure inside and wont keep falling out every time you remove the back.
Trial fit first before taking off the sticky pad.
Simply lay the gold coloured contacts (above) into the recessed terminals on your phone and gently pull down a bit to make sure you have it in the correct place, when it doesn't move press the sticky against the battery and it will be secure. Its then stable enough to change your cases if you wish to.
Oh wow! Im as happy as a porcupine that is having a good hair day to have the opportunity to review this QI pad as its not just the very latest wireless charging technology, but its the future of smartphones, as well as being so convenient.
The white USB cable is a convenient length of 47"/119.3cm inch long. I used my mains USB adapter as its often a bit quicker than just USB by itself; but if your not in any hurry to charge its perfect to just USB it while your working on your laptop or PC.
For the first time ONLY lay your phone correctly across the pad, rather than half on half on. The only reason Im saying this is that the LED flashed between red and blue meaning it was on and off every few seconds. It wasn't until I unplugged it and plugged it back in again, it seemed to settle and "find itself" this may not happen with everyone but its is how it worked for me. Now its super fast and responsive the minute the phone touches the pad.
This could have been because I do have Hi-Power Dual-Band omni directional wifi on my PC and I had it sitting on my desktop. The minute I moved it across the room it worked quickly and easily.
So to re-iterate once plugged in I simply laid my phone across the pad in any old way and the blue LED came on.
You then get this window come up on the S4 to say you have placed the device within range; its found wireless charging, woohoo is it just me or am I the only one who finds this technology super cool lol!
Whenever you move your phone even to just look at it, the blue LED changes to red to say wireless charging has gone to sleep. Replace your phone and your back to blue and good to charge again.
Yay charged to100%.
I started at 22.00 and it completed charging at 02.48, not arf bad eh!
You have to remember if you want or need speed you use your normal USB via mains.
If you want some convenience of charging when your sitting at the PC, grabbing a coffee or gone to bed; its worth using the QI charging.
Its convenience not speed!
I was waiting for it to turn to 100% to get the exact time and I take the photo but I should have waited a minute till the LED turned red as it did seconds later to say its charged and turned itself off and gone to sleep itself..doh!
Its such a clever and pretty little charger.. ;-)
Its so easy just to pop it on the charging pad while just doing my nails or make-up etc.
In this pik I have my Android phone on the QI charging pad which is on my Kindle Paperwhite which is charging ontop of my Nexus 10 which is also being charged.
I might have just found a new way for quantum physics to split an atom, I will let you know.
Once you have a QI charger around it becomes second nature to just lay your phone on it as your passing to make a coffee or your dinner etc. I have found I top up way more than I would normally as its so damn convenient.
I dont know how many times Ive fumbled around for my USB in the dark to plug my phone with 2% left in it, this has been amazing to have and my battery hasnt got low since Ive been reviewing this. It has to be one of the best accessories for my Smartphone I will ever have. It looks gorgeous, slim and modern and its super grippy so your phone wont be slipping off this at all.
I love the fact the QI charger has a triple coil so you can pop your phone anywhere on the charging pad and I mean anywhere I tried it all over the pad and it worked...Wow! You haven't got to place it exactly within a certain rectangle; unless you have OCD of course..sorry to all you OCD sufferers.
Another plus is that you will always find your phone as it will always be on the charging pad.
Get this for yourself or as a gift anyone will love you for it, its worth every penny, its fun affordable and looks fantastic on your desk or dressing table. Super modern, super cool and super convenient.
Compatible with all QI enabled mobile phones including Nokia Lumia and Nexus.
Auto starts when the phone is placed on the pad.
Turns off when fully charged and goes into sleep mode.
Modern design.
Compatible with Samsung and iphone 4 and 5 QI recievers.
Plugs into PC USB, main USB or one of MSC's portable chargers (super cool...double charging so clever).
Slimline.
Light.
You can place the phone anywhere on the pad due to the 3 coils.
Always find your phone as it will always be on the pad.
None at all, I love this!
You can buy your
in black or white for
£29.95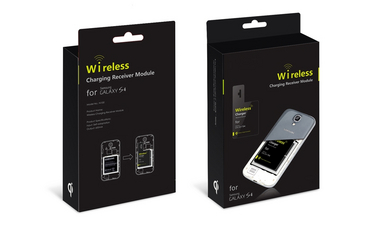 £9.95

All my views and opinions are my own.
More product reviews coming soon on Gadget Girl Reviews
from
Mobile Solar Chargers are;
The Executive
,
The Traveller
,
The Banksy
,
AquaTech
.