Well Summer is finally here and we have had some sun woohoo at last. Its been so nice to get the sun on your face; I hope you all had a wonderful bank holiday!
I just wanted to share with you some fun gadgets that have arrived this week and are coming up for review!
I want to introduce you to my new
Photographic section
to my site. I have many fun photography gadgets and gizmos as well as a full pro camera kit and I would love to share my thoughts with those of you that love photography too.
I even got a new toy this week...woohoo...love getting pressies!


I also want to introduce my new
Book review pages
, I have been reviewing books for many years and have been receiving so many for review I thought I would share them with you all on here. As well as adding many more of my reviews that have already been posted onto Goodreads and Amazon to be added very soon.
I wasn't sure whether to add them to my gadgety site, but I know many of you Gadgeteers are avid book worms too...or is it Kindle worms.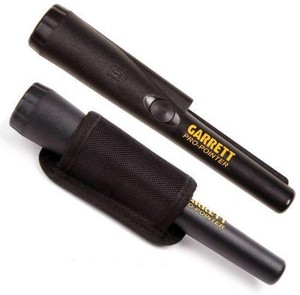 I treated my other half to a gadgety pressie this week as it was our 25 year anniversary......yes we do buy each other pressies!
Those of you that know a bit about metal detecting will know of this brilliant gadget to help pinpoint that treasure for you. Its a hand held unit with more sensitivity than your metal detector and is used alongside your main unit.
It only arrived today and we both have spent today looking for buried treasure...did we find any...well your going to have to wait and see for my review ;-) Its a hobby we both enjoy and I will be adding some interesting posts about metal detectors too in the coming weeks.
My other half also treated me to a new toy this week too, as Im always looking for exciting new ways to be more creative with my photography. This is a set of 9 apertures for my Lensbaby range of photographic lenses. I cant wait to show you the images these create, its stunning. I actually managed to get a bit of a tan while using these in the garden yesterday. What a way to spend an afternoon...just heaven.
I will also be reviewing my Lensbaby Composer lens too; its one of my favourite lenses I have in my kit...after my wildlife ones of course. Those of you that love being a bit more creative with you photography you really need to checkout this brilliant range of lenses. Wait till you see what these can do with them!
Another of my most used photography gadgets is the Plamp for things that dont keep still..not to be used on the men in your life; this is one of those photography gadgets you wished you had thought of first..hohum!
ScratchShield Bucket filter system
This is a new company that has produced the most simple but brilliant idea of saving your windscreen getting scratched while washing your car! Ive no excuses now I have to wash my car for the sake of the review!
Bassboomz
The gorgeous Bluetooth speaker from bassbuds, I cannot stress what amazing sound quality these speakers have, I cant wait to show you on my exciting video review coming up next week.
This gorgeous personalised cases will set you apart from other people. Use their designer images and graphics or upload your own.
My OH recently bought me this brilliant new night vision wireless camera for our anniversary, Id rather have one of these than chockies and flowers anyday...ok maybe Ill have the chockies!
I can access this clever camera via my iphone and tablet and Im so excited about using this. I originally wanted this for my wildlife as we live in the middle of nowhere, but we have found it perfect for keeping an eye on the cottage while out and about too.
This is a fantastic piece of kit and cant wait to share this with you all, Im over the moon with my pressie.
We have had this mouse for over a year and it is used every day by my OH as he loves his 3D animation software I'm actually quite envious that he gets to use this so much; as this its exactly the type of gadget I love. Im a huge sucker for screens and this joystick is so sensitive and is like something out of Startrek its beautiful to use.
Its a really exciting piece of kit, the review is coming soon!
So this is just a hint of what's coming up on gadget Girls reviews, if there is something you are curious about dont hesitate to ask.
Sorry for the delay in posting these reviews as we have had some phone line problems...technology eh! I will be posting as quick as possible.
Thanks again for popping by, hope you enjoyed your stay!